This Giveaway is now closed.

So with Valentine's Day coming up, I wanted to send one of my readers a little Valentine package. So here's what I'll be sending:


1 little bag of Jelly Belly jelly beans


1 little box of Necco conversation hearts


1 little bag of Hershey's Kisses Cherry Cordial


10 pack of blank floral note cards w/envelopes

Comment below telling me of a special Valentine's you've had!
(please leave me contact info also)
Giveaway ends: 7 pm pst, Monday, February 2, 2009

Bonus! Earn up to 4 more bonus entries by:
-Mommy bloggers! become a member of my Facebook
Bloggin' Moms
group
-Foodie bloggers! become a member of my
I'm A Food Blogger!
Flickr group
-Following me on
Twitter
and twittering this giveaway
-Following me through my blog widget (at bottom of blog)
Leave an additional comment for each extra entry or if you are already doing any of these.
The fine print:
-Open to USA readers only please
-Be sure to check my blog, and your email to see if you won!
-Winners will also be posted on my Twitter & Flickr
-I will choose a random winner using Random.org and blog who it is
-I verify your email/click-able name, blog posts, groups and button placement on blogs
Good luck!
You know, the Mr. & I don't get all lovey dovey here for Valentine's, that's ok. I get the kids a little something special and bake a treat, and they do the school thing but that's it.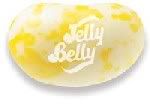 When I was younger, my oldest sister gave me the nickname Jelly Belly so they've always reminded me of that. Do you know what my most favorite flavor of the bunch is? POPCORN! Yes! I love it! I know a lot of people dislike it, so send them all to me! :)


oh, I hate that my gifs have borders and formated wrong. ugh
Check out more Bloggy Giveaways
here
!