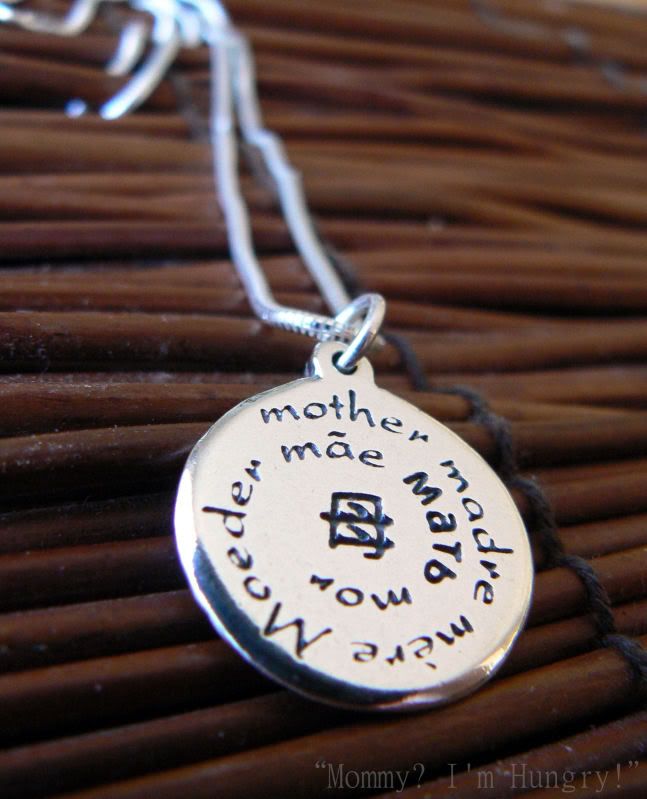 A short while back I entered and won a giveaway from Dawns Great Finds. I was able to pick out a charm from http://www.charmfactory.com/ that I like. They have a huge selection and deciding was not easy. I did finally decide on this beautiful sterling silver Mother in Many Languages pendant and 20" snake chain. It's printed on both sides, which is nice. I placed my order the 14th , and it arrived on that 18th!! I am telling you, if you've got Birthdays coming up for kids or adults or whomever, take a look here, they've got charms for bracelets, necklaces, beads and more! They're affordable and of course great quality sterling silver. I am pleased with my charm!

You may also find Charm Factory on Facebook and Twitter.
I wrote this review for "Mommy? I'm Hungry!" about Charm Factory. I won this from a blog giveaway I entered. All opinions for this review are that of myself & family.