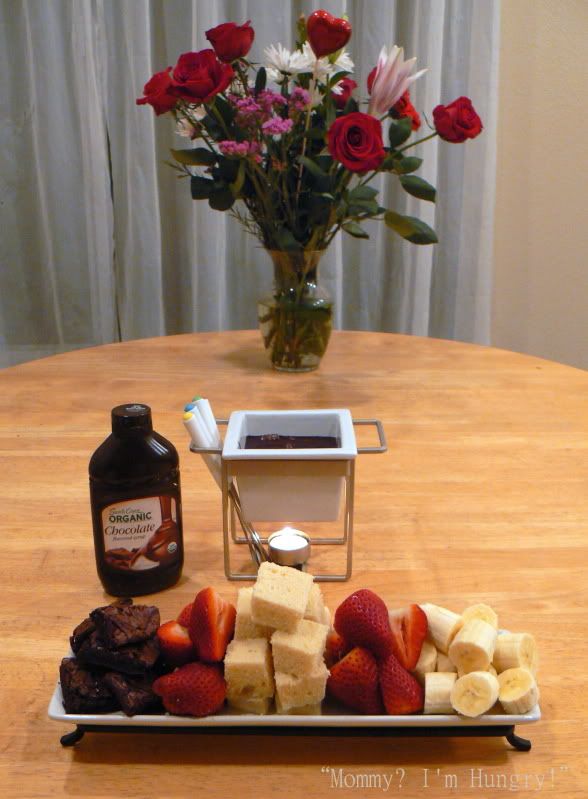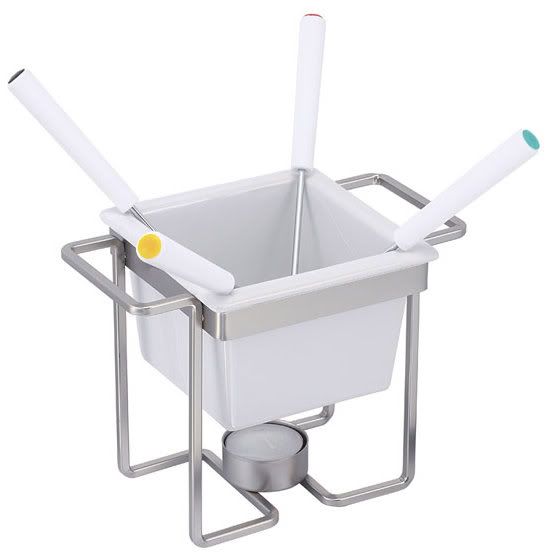 Do you Fondue? We don't hardly ever, but will be able to more often now. People with
Beka
sent us this
Dolce Fondue set for review. Perfect timing as our early Valentine's dessert was extra special. After a long day at our local Safari Park, we relaxed with the Wii and I served this up. Earlier I had made a pound cake (recipe to be
posted soon
!), brownies and cut up some fresh strawberries and bananas. I used some chocolate syrup from a previous review and in no time, it was warmed by the tea light. My kids & Niece LOVED this dessert, it was fun for them to dip (and loose) their treats! Mr. wasn't in the mood for any, so he missed out. I can't wait to try out some cheeses and breads for this! Mmm!
Fondue is not new, but Beka has brought a whole new style and ease to this traditional cooking method. The term fondue is derived from the French word "fondre" which means to melt. In this customary method of fondue cooking long forks or skewers are used to dip pieces of food into a fondue pot filled with melted chocolate or sauces.
Beka has three different styles of ceramic fondue sets that are designed specifically for use in melting foods for this traditional use. The Dolce, Delice and Blanco are all constructed from finely glazed heavy ceramic that provides an even constant heat that is perfect for melting and warming without burning. Each of these fondue sets has its own distinctive design and includes a matching set of fondue forks that are color coded to avoid confusion between fondue cooks. The Blanco is generously sized for bigger parties and the Dolce is perfect for more intimate gatherings. The Delice's smaller size makes it perfect for many uses including melting butter for dipping.
Beka has two fondue sets that can heat hot oil for use in cooking meats and fish. The Roma and Korona both come as complete sets that include the fondue pot, fondue forks, heating burners and wide stable bases which ensure fondue parties are both fun and safe. The Korona is constructed from durable stainless steel and features the elegant curves and shapes of traditional design. The Roma features an easy to clean stainless steel exterior with a removable ceramic interior that ensures even steady heat.
For more information about the fondue sets or any other items from Beka's extensive line of gourmet cookware please visit their website at
http://www.bekanorthamerica.com/
.
Like all Beka cookware, these fondue sets are built to last using the highest quality materials and the latest in high-tech Belgium design techniques. All Beka cookware is designed to enhance the cooking process, and save energy with materials and construction that diffuse and store heat for even, fast cooking.
About the Company
Founded in 1899, Beka combines over 100 years of engineering excellence with a young and ambitious spirit. This experience and determination has given birth to the brand new Eco-Logic cookware utilizing high-tech Bekadura non-stick coatings to promote healthier lifestyles and a safer environment. Using quality materials and the latest in advanced manufacturing processes Beka creates products that are built to last while setting new standards in the cookware industry. For more information please visit the website at
http://www.bekanorthamerica.com/
.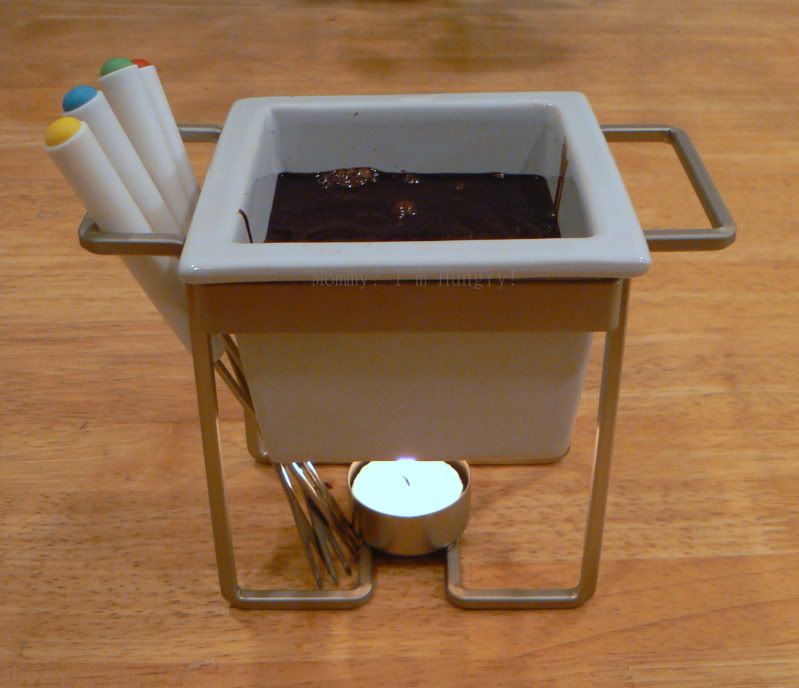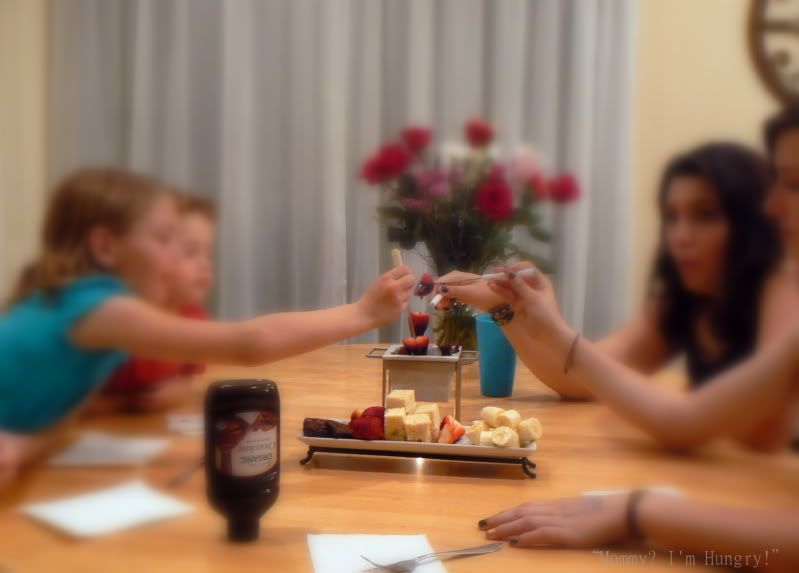 I wrote this review for "Mommy? I'm Hungry!" about BEKA. I received free product to keep for this review from BEKA PR. All opinions for this review are that of myself & family. Product info & stock images provided by PR or Co.
Thank you!