I've got a Back to School Brown Bag Makeover idea for you! Many of our children are back to school now, and many classes are in for adults as well, how about bringing your own sacked lunch! Save a few bucks and make your own lunch and feel good knowing what you are eating is good for you. Why not add some Pirate's Booty all natural snacks instead of those chip, cookie or cracker bags? Pirate's Booty snacks will help keep your body going because they are low in sugar, making it easier to stay focused during your school day.

Pirate's Booty, is a deliciously baked all-natural snack made from puffed rice and corn. Pirate's Booty comes in great subtle flavors like Aged White Cheddar, Barbeque, Veggie (vegan), Bermuda Onion and Sea Salt & Vinegar. All Pirate's Booty products are low in fat (130 calories per serving) gluten and trans-fat free as well as tree-nut free.



I was sent a treasure chest of snacks and goodies, to review
before
and again recently. This time a couple new flavors were in the chest! There were
Original Tings
and
Smart Puffs
to try.
So why not try some of these lunch box ideas packed with a bag of Pirate's Booty!
Cold Chicken Pasta Salad
My Chicken Salad Sandwiches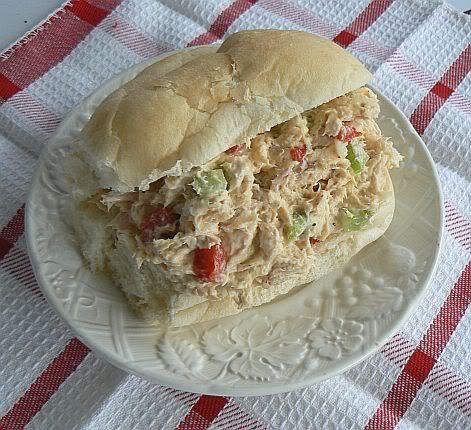 How about some fun shaped sandwiches?