BrytonPick
- FLOSS In Seconds is a string-free, portable and reusable dental space cleaner, great for people on-the-go or those who are unable to floss (or hate flossing). Great for people wearing braces or Invisalign. It's credit card size and includes a carry-pouch. Made of flexible stainless steel and a plastic holder.It has blunt cleaning ends that are as thin as the thinnest dental floss.
It's durable, reusable for up to 30 days and recyclable too. BrytonPick is made in the USA.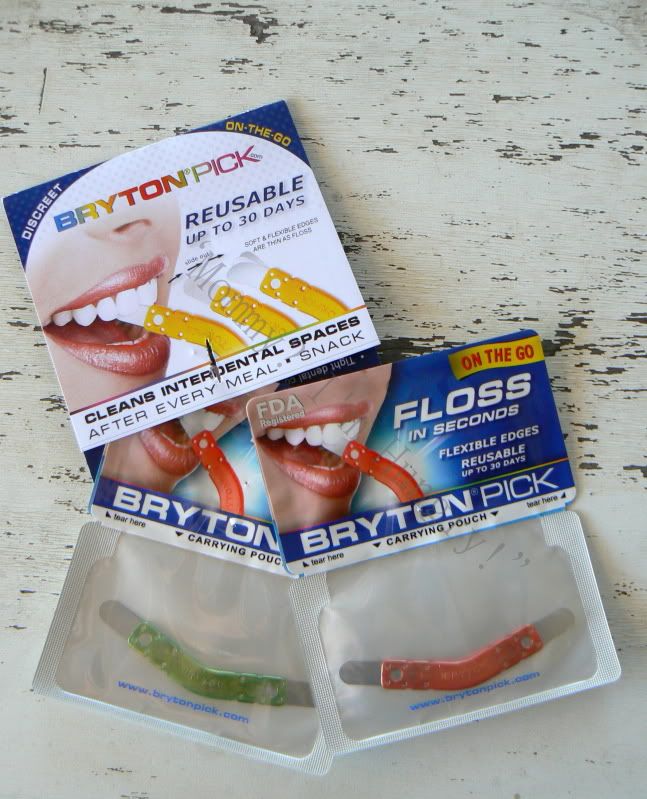 I found this pretty easy to use, some of my teeth are tight together so it made me a little scared to try to get this piece of thin metal in there (yes it did made some of my gums bleed, so be careful!). I like that it is flexible and easy to carry with you in your purse or wallet.
You can purchase BrytonPick FLOSS in seconds
online
or at most drugstores.
This Product Was a Free Giveaway
I wrote this review for "Mommy? I'm Hungry!" about BrytonPick . I received free product to keep for this review from BrytonPick through Tomoson. All opinions for this review are that of myself & family. Product info & stock images provided by PR or Co.
*Please follow my recipe blog at it's new URL http://mommyimhungry.blogspot.com/