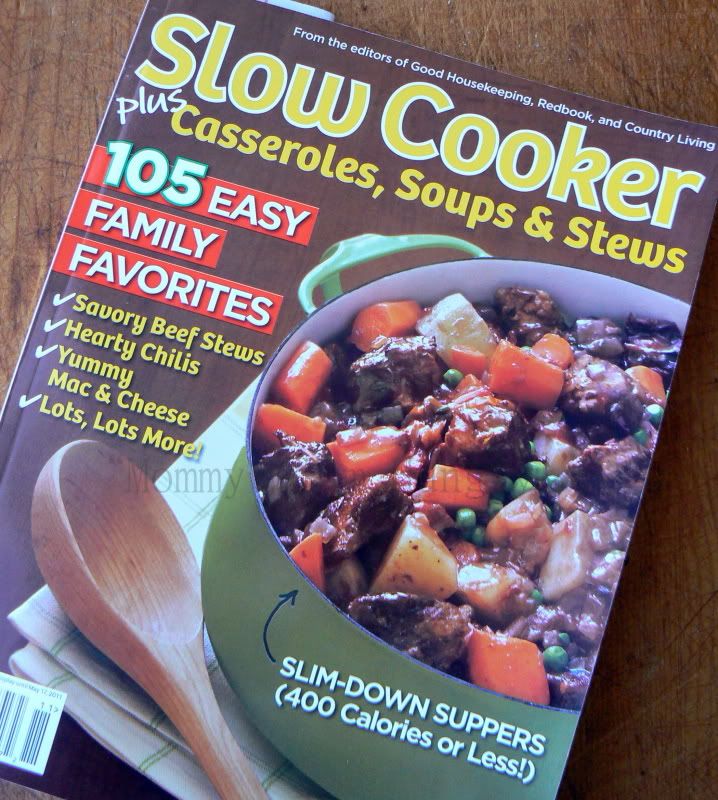 HI! Here I am! Wow it's been crazy around here this week and I haven't had much time to blog. I'll be posting some things over the weekend to play catch up.
The newly released
Slow Cooker, Casseroles, Soups & Stews
, is a special bookazine featuring 105 easy, hearty recipes for simple slow cooker suppers, classic casseroles and savory soups and stews, developed and tested by the editors of Good Housekeeping, Redbook, and Country Living. This hit newsstands nationwide on February 15 and is on sale until May 17, Slow Cooker is 120 pages, with a cover price of $9.99.
Slow Cooker highlights hearty dishes and everyday favorites, including barbecued chicken, short ribs, chili, lasagna, tasty mac and cheese, flavorful soups—from old-fashioned vegetable to Thai chicken—as well as classics like Coq au Vin and new ideas such as Latin Chicken with Black Beans and Sweet Potatoes. Crisp side salads, like the Healthy Makeover Caesar and Spinach & Nectarine Salad, and fresh-baked breads complete the experience of this special recipe collection.
In addition, the bookazine features expert, step-by-step tips on using your slow cooker for effortless homemade meals, with nutrition information and low-calorie options, as well as a guide to the top kitchen equipment for making soups, stews, and casseroles.
About Hearst Magazine
Hearst Magazines is a unit of Hearst Corporation (http://www.hearst.com/
), one of the nation's largest diversified communications companies with interests in magazines, newspapers, digital media, business media and television. As one of the world's largest publishers of monthly magazines, Hearst Magazines publishes nearly 200 editions around the world, including 14 U.S. titles and 20 magazines in the United Kingdom, published through its wholly owned subsidiary, The National Magazine Company Limited. Hearst Magazines is a leading publisher of monthly magazines in the U.S. in terms of total circulation (ABC June 2010) and reaches 73 million adults (Spring 2010 MRI).
Wow, this magazine is full of every kind of recipe! I decided to go with a casserole dish and a slow cooker dessert recipe for my review. Delicious
Coconut Rice Pudding
. First off, the dessert recipe called for Cream of Coconut. It's not as easy to find as I thought! A sales lady actually told me to look in the liquor Dept. and sure enough they had a bottle of it. I was looking for a can, but the 3 stores I checked only had coconut MILK. You want CREAM of coconut, it's thick. This took 5 hours on low in my crock pot, and smelled the house up with delicious coconut scent! YUM! But even more yum is how it tasted!! Oh my! Then you sprinkle toasted coconut on top for a pretty garnish (though I didn't care for eating it with the pudding). Going to have to keep this recipe and make more often.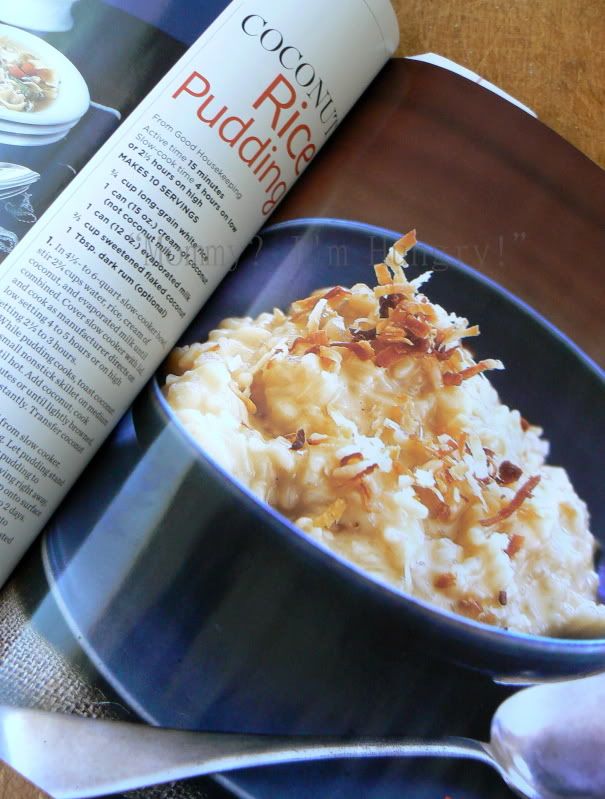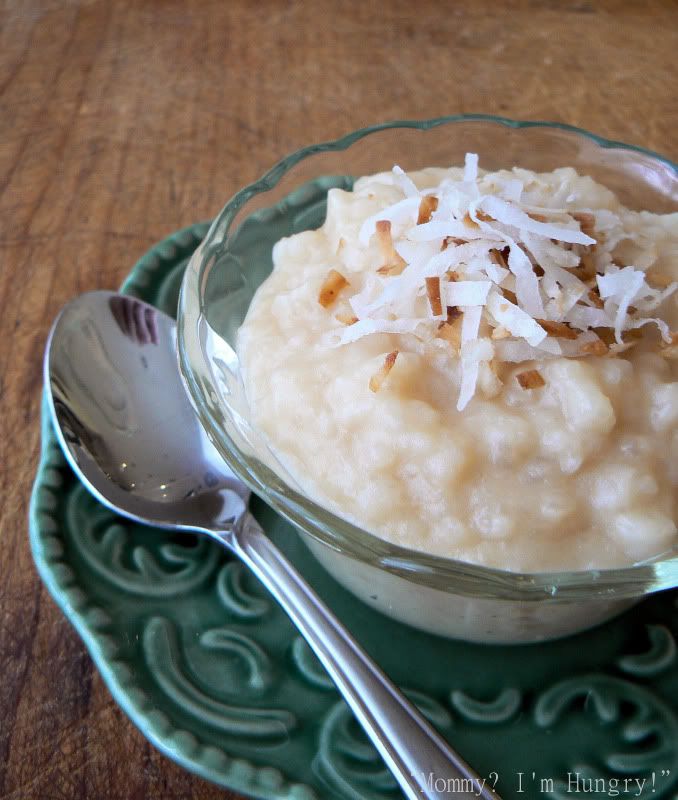 check next to the mixers in the liquor dept. for this cream of coconut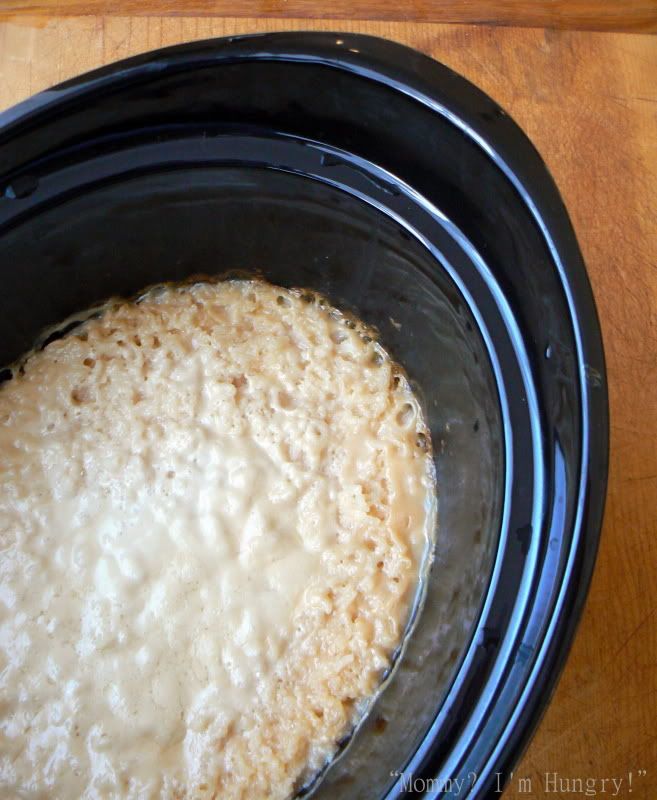 For dinner I decided on this
Spanish Chicken and Rice
(Arroz con Pollo). I love an all in one kind of dish. Do you like those green olives? I do, but only to eat 1 or 2 at a time and they're even better to cook with. This was a pretty simple recipe, you cook the chicken separately, then the rice and veggies, then you add it all together and bake (I went ahead and put all mine in a 9x13 instead of 2 smaller dishes, you can freeze one for later if you want). I was eager to try this, since I've only ever had this kind of dish once before (Hi Penny!). However, I was a little let down, as there wasn't enough flavor to this. *sigh* The seasonings were just salt, pepper, garlic, onion and paprika. Oh well, I'm glad I tried it!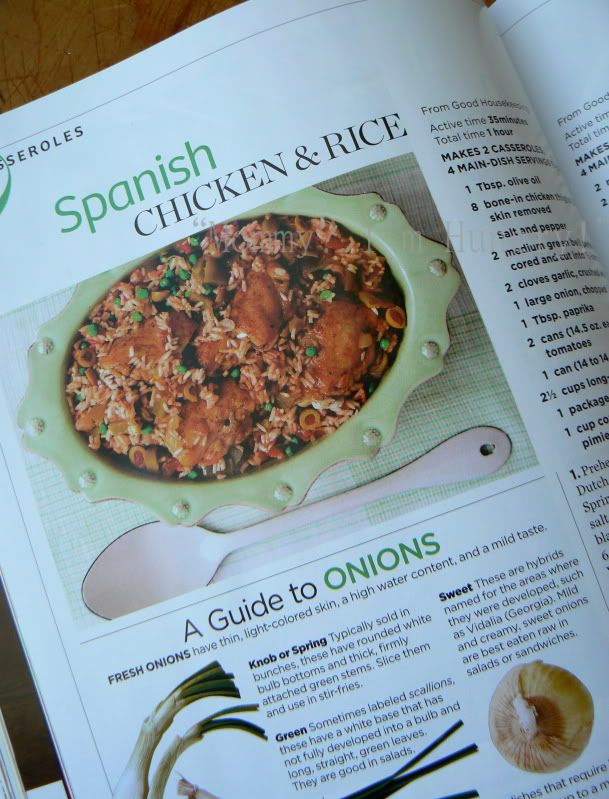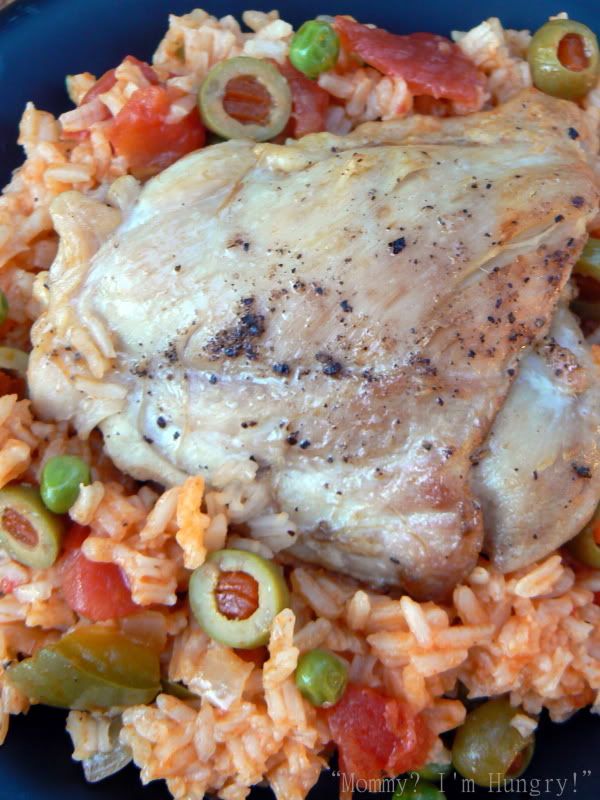 THREE "Mommy? I'm Hungry!" readers will win
a copy of Slow Cooker, Casseroles, Soups & Stews Magazine
too!
(This is a must before any extra entries will be accepted!)
1. Become a MIH Blog Follower with either Google Friend Connect or by RSS/email and tell me what's your favorite slow cooker meal? (feel free to share recipe links!)
Earn up to 3 extra entries by showing some "Mommy? I'm Hungry!" bloggie

♥

with these rules*!


-Please post yourself 1 separate comment for each entry, Thanks!
2. Follow me on Twitter
@MommyImHungry
and tweet about this giveaway URL
(use my Tweet buttons above or below this post)
3. Become a MIH Facebook Fan, and say a Hello on my fanpage!
4. Follow along with
my
MIH
recipe blog
if you're hungry!
This Giveaway ends:

11:59 pm pst, Friday, March 18, 2011.
Please read the fine print:
- Open to USA
- Please leave your email
- Winner(s) will be notified by email (check junk files!) & announced on my Blog, Twitter & FB soon after
- I will choose my winner(s) using Random.org
- Winner(s) will have 72 hours to claim their prize before a new winner is chosen
- Important! Please read about my giveaway rules
HERE
*
Be sure to check out my other giveaways too!
I wrote this review for "Mommy? I'm Hungry!" about Slow Cooker, Casseroles, Soups & Stews Magazine. I received free product to keep for this review from Hearst. All opinions for this review are that of myself & family. Product info & stock images provided by PR or Co.