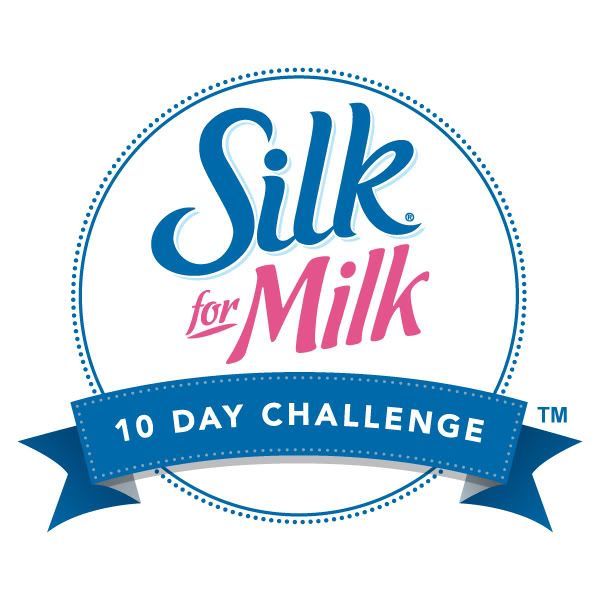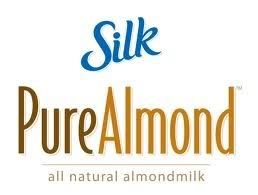 Perhaps you've noticed that Silk has a new campaign called Silk for Milk 10-Day Challenge. Simply replace your milk with Silk! Silk comes in Silk Pure Coconut, Silk Soymilk and Silk Pure Almond with 17 varieties to choose from. Since Silk's products are completely cholesterol-free, it's perfect for baking, cooking and drinking!
How would you start your
Silk for Milk 10-Day Challenge
?
I was offered to participate in a mini challenge where we'd use Silk instead of milk for a couple days. Easy, I say...I've reviewed Silk products before so we know that we already love them! I was sent a coupon to go pick out a half gallon of Silk, and after thinking about what
recipes
I'd like to try it in, I decided on the
Silk Pure Almond
Vanilla
.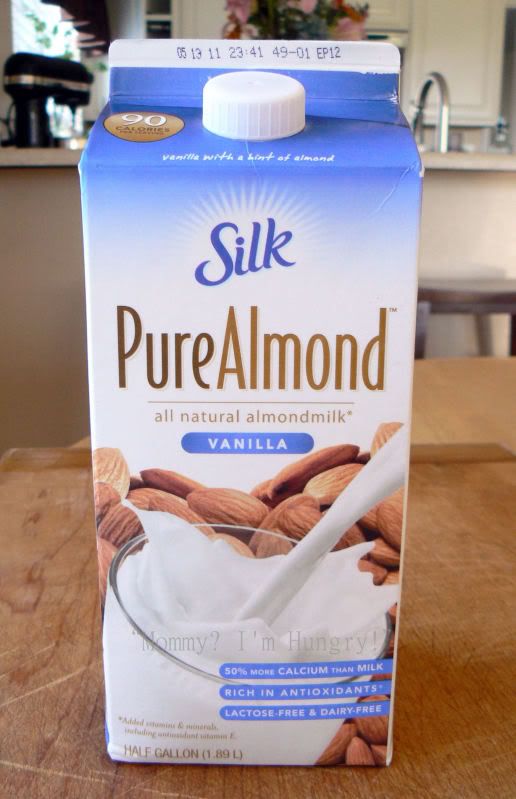 Each glass of
Silk Pure Almond
provides an excellent source of natural antioxidants and as much calcium and vitamin D as dairy milk, with absolutely no cholesterol, saturated fat, dairy or soy. A serving of Silk Pure Almond Original almondmilk is only 60 calories, and a delicious glass of Vanilla is just 90.
I prefer to add it to my cooking and baking rather than just drinking a glass, the vanilla flavor makes it richer, so it's great on cereal or in a coffee instead of creamer and many more of your favorite recipes!
Here are some Silk cooking & baking tips:
-In general, you can substitute almondmilk for dairy milk, cup for cup.
-Silk Pure Almond Original almondmilk works well in both savory and sweet dishes.
-Silk Pure Almond Vanilla almondmilk has a touch of extra sweetness and is suitable for desserts, smoothies and breakfast treats.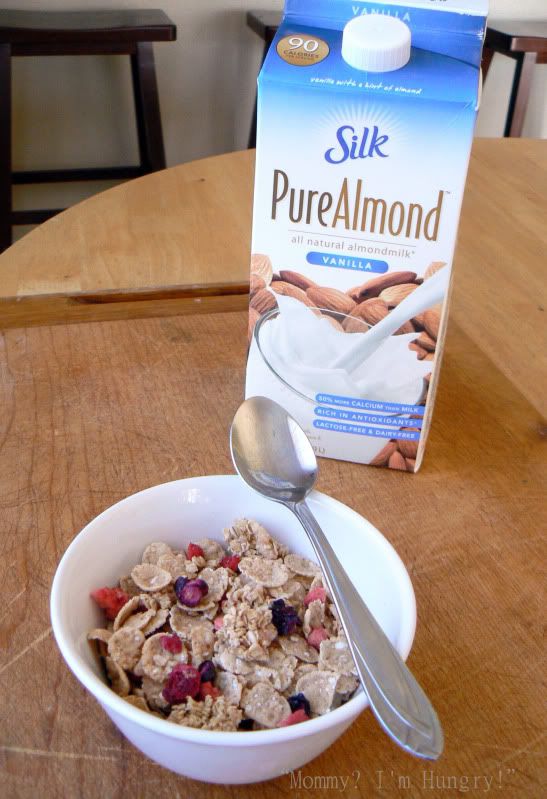 For my first mini challenge, instead of regular dairy milk, this morning we added
Silk Pure Almond
to our cold cereal. The almondmilk vanilla flavor adds a little sweetness that we like. Tune in tomorrow to see how else we've used Silk Pure Almond and for more baking & cooking tips!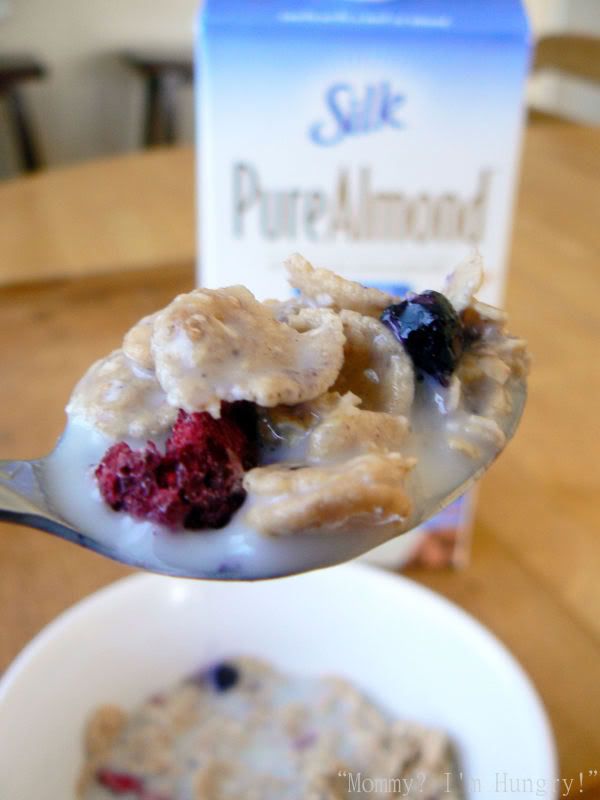 Check out Silk on
Facebook
,
Twitter
and find a Silk Product using their
Locator
then grab a Silk
Coupon
and save!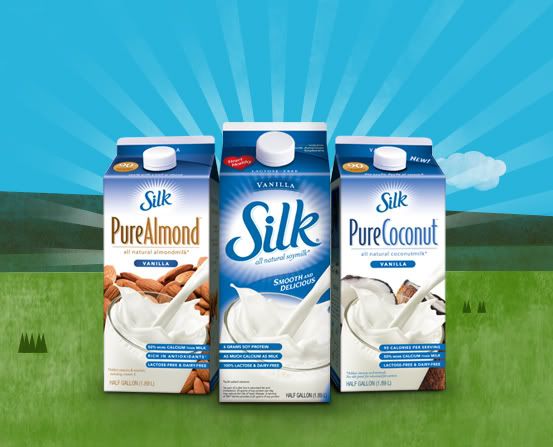 ONE "Mommy? I'm Hungry!" fan will win a FREE
Silk product coupon and a Silk branded Chicobag!
(This is a must before any extra entries will be accepted!)
1. Become a MIH Blog Follower with Google Friend Connect (see side bar) and tell me if you plan to also take the 10 day challenge, how will you swap milk for Silk?
Earn up to 4 extra entries by showing some "Mommy? I'm Hungry!" bloggie

♥

with these rules*!


-Please post yourself 1 separate comment for each entry, Thanks!
2. Subscribe to MIH in RSS/email feed
3. Follow me on Twitter
@MommyImHungry
and tweet about this giveaway URL + use @MommyImHungry in your tweet.
(or use my Tweet buttons above or below this post)
NEW! + 1 Daily Tweet & extra entry allowed!
4. Become a
MIH Facebook Fan
, and say a Hello on my fanpage!
5. Follow along with
my MIH recipe blog
if you're hungry!
This Giveaway ends:

11:59 pm pst, Tuesday April 19
, 2011.
Please read the fine print:
- Open to USA
- Please leave your email
- Winner(s) will be notified by email (check junk files!) & announced on my Blog, Twitter & FB soon after
- I will choose my winner(s) using Random.org
- Winner(s) will have 72 hours to claim their prize before a new winner is chosen
- Important! Please read about my giveaway rules
HERE
*
Be sure to check out
my other giveaways
too!
I wrote this review for "Mommy? I'm Hungry!" about Silk. I received free product to keep for this review from Silk. All opinions for this review are that of myself & family. Product info & stock images provided by PR or Co.