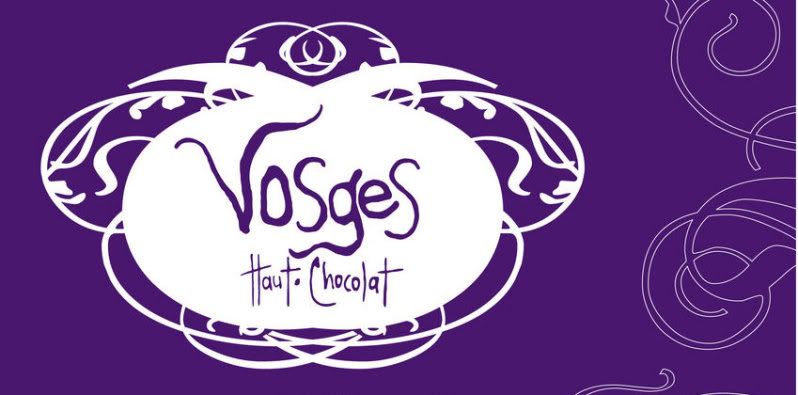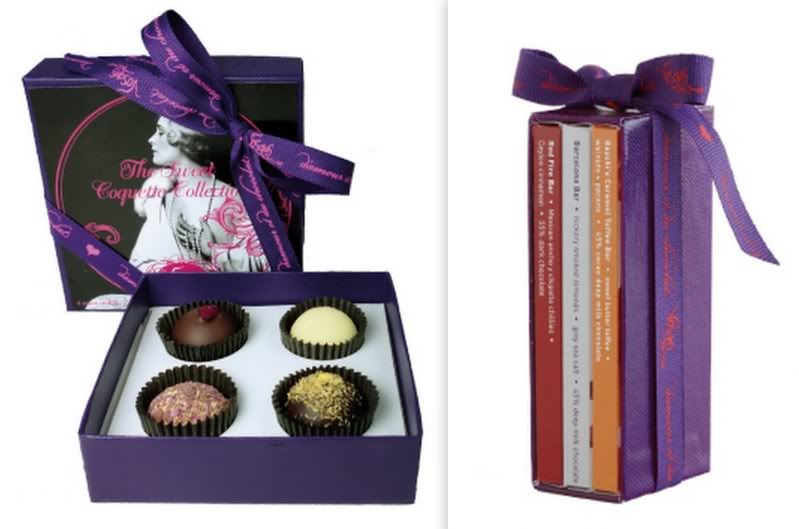 Vosges Chocolate
sent me a small collection of their wonderful chocolates for review. I was reading about these chocolate online, and many others raved about them. These would be a wonderful gift for your chocolate lover, anytime!
Vosges' exotic truffles are made from the finest ingredients offered around the world. Owner/Chocolatier, Katrina Markoff, personally chooses every spice, flower and chocolate that is flown into our Chicago kitchen. Katrina utilizes the original methods of French confectionery artistry which she learned during her training at Le Cordon Bleu in Paris. Having graduated with the Grand Diplôme from Le Cordon Bleu and having worked extensively in France, Spain, Italy, Southeast Asia and Australia her collections of haut-chocolats have great, worldly inspirations. Inspired by her global apprenticeships, Vosges truffles have exotic influences of an "East meets West" theme. The infusions of rare spices and flowers combined with premium chocolate give a delicate balance of flavor, leaving you with a layered and lingering sensation of spice and chocolate, a true haut-chocolat experience.
source
Inside their
Sweet Coquette Collection
a dossier of aphrodisiac truffles and folklore await. For centuries, anxious suitors, emperors and queens have sipped many substances in the hopes of wooing a reluctant lover or arousing desire. This petite box features four powerful parfums—from oysters to mamajuana to pistachios—to inspire a memorable evening.
Sweet Coquette Collection parfums include:
Bronte: Sicilian pistachio paste + rose water + 45% deep milk chocolate
Edith: Piper Heidsieck Rose Sauvage Champagne + crushed rosebud tea + 65% dark chocolate
Kumamoto: pearl dust + Kumamoto oyster infused cream + white chocolate
Mamajuana: craft spirit infused with rum and secret spices + 65% dark chocolate + chamomile
The Edith truffle is rolled in rose bud tea, and really tased like the smell of roses! I found it a little over powering and felt strange eating dried roses. lol
I was also interested in the Kumamoto truffle, being oyster infused...you couldn't really tell, but my mind could and I was not able to eat much of it, that's just me though.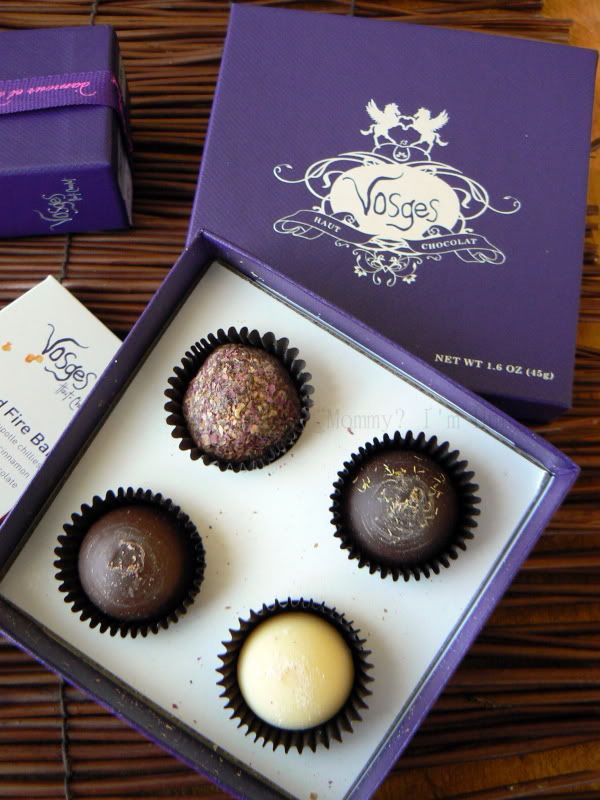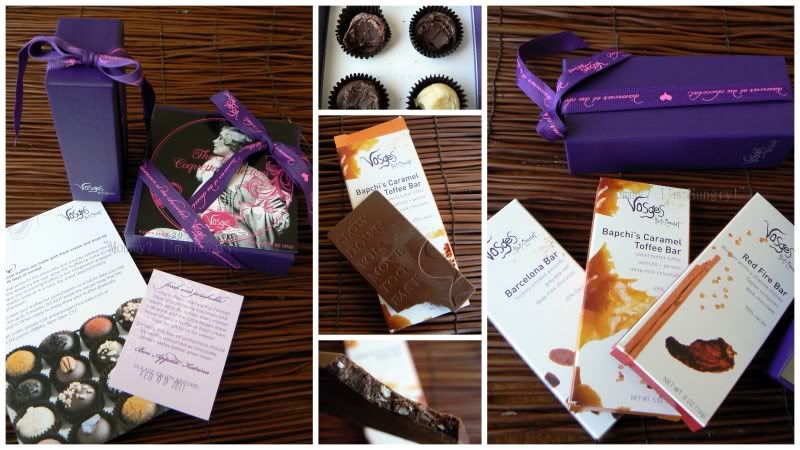 Mini Valentine's Day Candy Bar Library
This petite set of three mini chocolate bars is the perfect little gift for the one you're smitten with. includes three of their best-selling exotic candy bar flavors tucked securely in a small, dark purple library box tied with pink and purple Valentine's Day ribbon. Add it to a larger gift or slip in in the mail with a secret note revealing your secret crush.
Mini Valentine's Day Candy Bar Library includes:
1 Mini Red FireBar (1/2 ounce), 1 Mini Bapchi's Caramel Toffee Bar (1/2 ounce) and 1 Mini Barcelona Bar (1/2 ounce).
Chocolate parfums include:
Red Fire – ancho & chipotle chilles + Ceylon cinnamon + 55% cacao dark chocolate
Bapchi's Caramel Toffee - sweet butter toffee + walnuts + pecans + 45% cacao deep milk chocolate
Barcelona – hickory smoked almonds + grey sea salt + 45% cacao deep milk chocolate
These bars are incredible!! WOW, talk about flavorful! I nibbled on each first, and could distinctivle tell each flavor in it. The Barcelona, you could taste the smoky almonds, then the sea salt will hit your tongue, amazing! That was probably my fave. The toffee was another I liked. The Red Fire is one for heat lovers. I only had a nibble before handing it to Mr. That nibble was enough for me to feel the heat in the back of my throat at the end.
I wrote this review for "Mommy? I'm Hungry!" about Vosges Haut-Chocolat. I received free product to keep for this review from PR. All opinions for this review are that of myself & family. Product info & stock images provided by PR or Co. Thank you!!