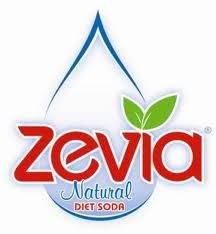 Zevia
, the first all natural, zero calorie soda sweetened with stevia. It's an alternative for soda drinkers who are looking for beverage options without sugar, calories and artificial sweeteners.
Stevia
is a natural botanical native to South and Central America. For centuries, Native Americans of Paraguay and Brazil called it "sweet leaf" and used it to sweeten native foods. Stevia is used as a food additive in China, Japan, all of South America and in the United States. The extract from the stevia leaf has no calories, no effect on blood sugar levels, and is hundreds of times sweeter than sugar.
With 100% natural formulas that are vegan, Kosher and gluten-free, Zevia is available in all your favorite flavors including: Cola, Ginger Root Beer, Dr. Zevia, Black Cherry, Ginger Ale, Lemon Lime Twist and Orange. New flavors debuting this year include: Grape, Mountain Zevia, Grapefruit Citrus, Caffeine Free Cola and Cream Soda.
Check here
for a store near you or check online at amazon! You may also follow along with Zevia on
Facebook
and
Twitter
.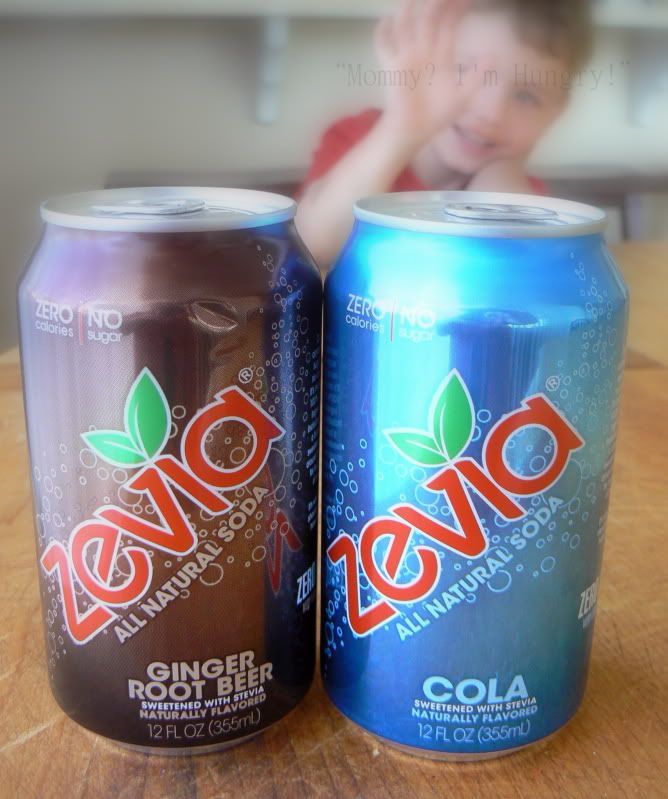 again, my little one sneaking into pics, heehee
I was sent 2 flavors to review the
Zevia Cola
and
Zevia Ginger Root Beer
. I tasted the cola first and saved the ginger root beer one for the kids to try. Immediately I could taste the natural stevia in it and to me, it taste like those artificial sugar substitutes which I do not like at all. I do not drink any diet sodas (and don't even drink regular soda that often) but I was hoping Zevia would be different. I could not get past the taste of it, and to me there was an after taste. Bummer. When the kids got home from school we popped open the other soda to try. Of course they thought it was great, but again I couldn't drink it. I did taste more of a ginger flavor than root beer though. The carbonation in these is great and if you're one to drink those other diet sodas, I say give Zevia a try you just may like these!
Cola
Most diet sodas use artificially produced caffeine. The natural caffeine in Zevia Cola stevia soda comes from coffee and tea. Zevia Cola has 45mg/12fl.
Ginger Root
Ginger Extract, Orange, Lemon, Cassia, Wintergreen, Anise and Clove Leaf oils are part of what gives Zevia Ginger Root Beer its creamy, delicious flavor.
I wrote this review for "Mommy? I'm Hungry!" about Zevia. I received free product to keep for this review from Zevia. All opinions for this review are that of myself & family. Product info & stock images provided by PR or Co.