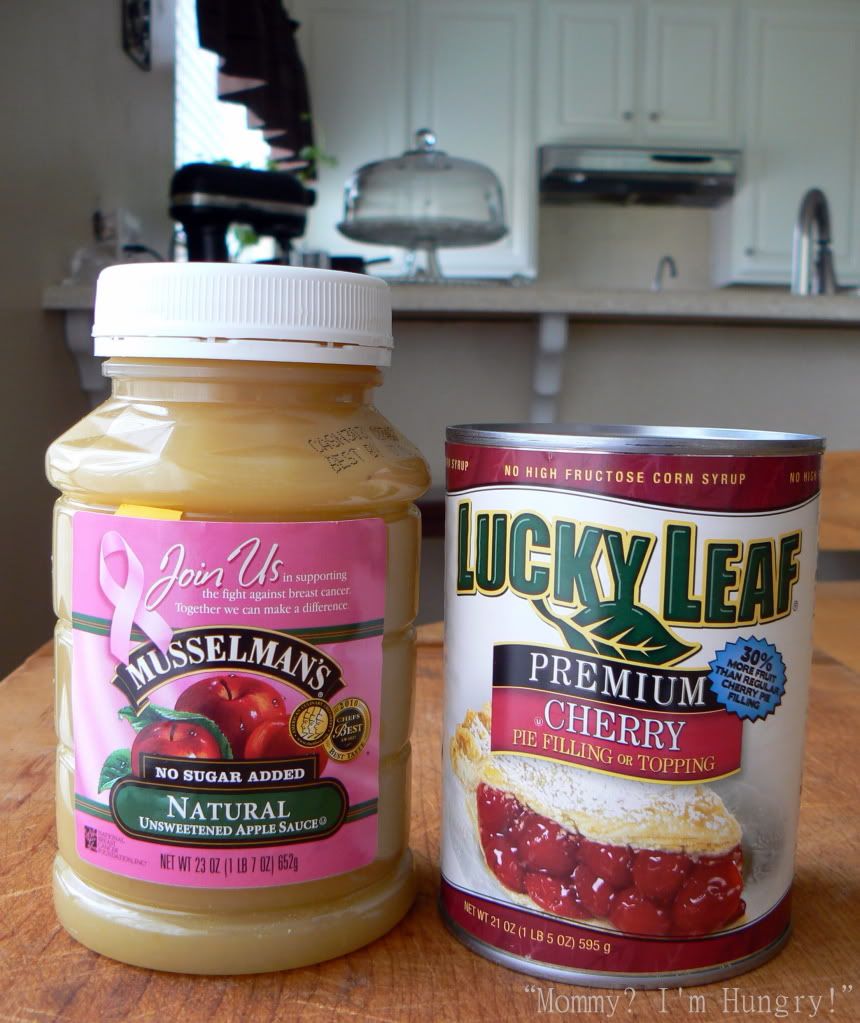 Easter is nearly here and to help prepare for this sunny and cheerful holiday, Knouse Foods (maker of
Musselman's
and
Lucky Leaf
products), would like to share a few recipes for a delicious menu.
How about giving the main star of the table a wonderful glaze from Musselman's. Ham glazed with their
maple citrus
or honey mustard glazes sound delish to me!
Honey Mustard Ham Glaze
2 cups Musselman's Apple Sauce (or Musselman's Chunky Apple Sauce)
1 cup honey
1/2 cup brown sugar
2-3 Tbsp. Dijon mustard
Combine all ingredients in a bowl and mix well.
Then how about this beautiful easy dessert,
Lucky Leaf Cherry Pineapple Surprise!
I grew up calling it dump cake, and surprisingly have never even made it before, so that's what I did. It was super easy to do and tasted great! Try to control yourself as it's baking and smelling up your home! =)
You may follow along with Musselman's on
Facebook
and
Lucky Leaf on Facebook
as well.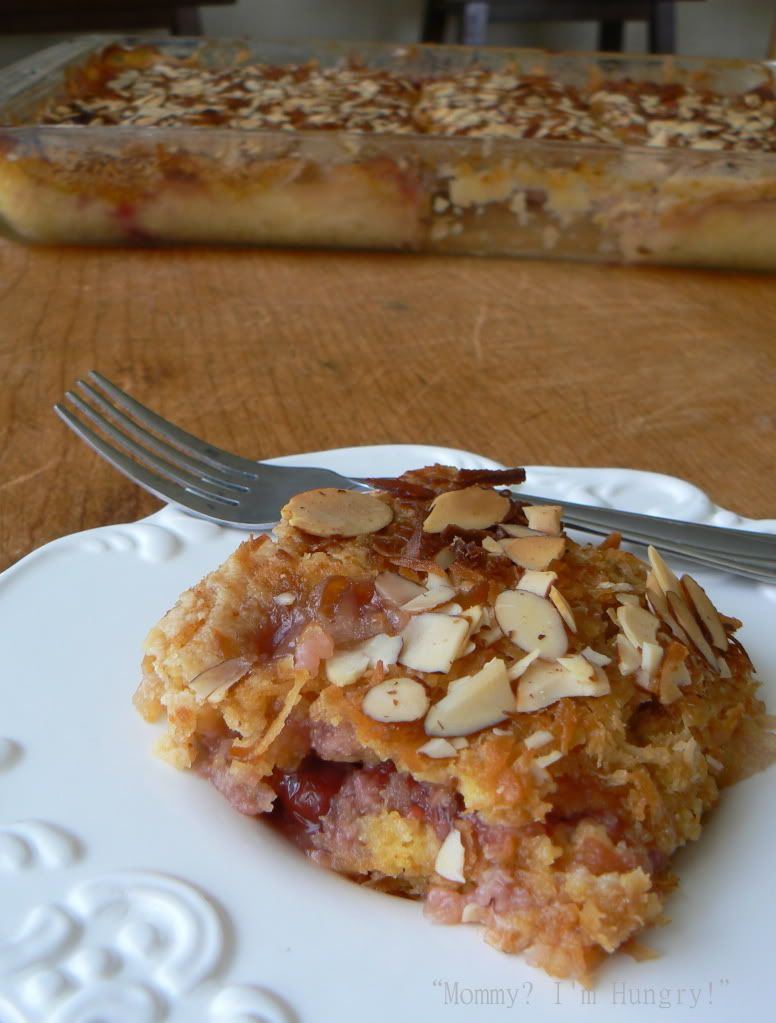 Lucky Leaf Cherry Pineapple Surprise
aka Dump Cake, adapted recipe
1 can (20 oz.) crushed pineapple (do not drain)
1 can (21 oz.)
LUCKY LEAF Cherry Pie Filling
1 box (18.25 oz.) yellow cake mix (without the pudding mix)
1/3 C shredded coconut
1/3 C chopped nuts
1 cup melted butter
Preheat oven to 350 degrees. Lightly grease a 9 x 13 baking dish. In the prepared baking dish, layer pie filling over crushed pineapple. Sprinkle cake mix over the top, smoothing evenly and covering the top. Pour the melted butter or margarine over the top, covering evenly. Top with the coconuts and nuts. Bake in the preheated oven for about 50 to 60 minutes or until brown on top and bubbly.
Makes 12 servings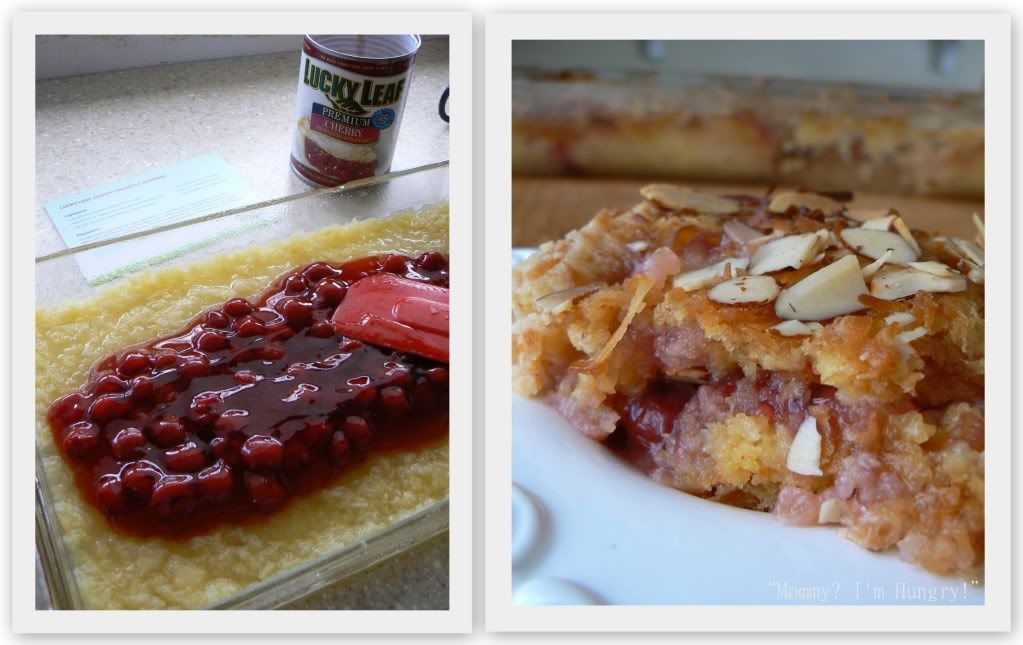 I wrote this review for "Mommy? I'm Hungry!" about Musselman's and Lucky Leaf. I received free product to keep for this review from Musselman's and Lucky Leaf. All opinions for this review are that of myself & family. Product info & stock images provided by PR or Co.