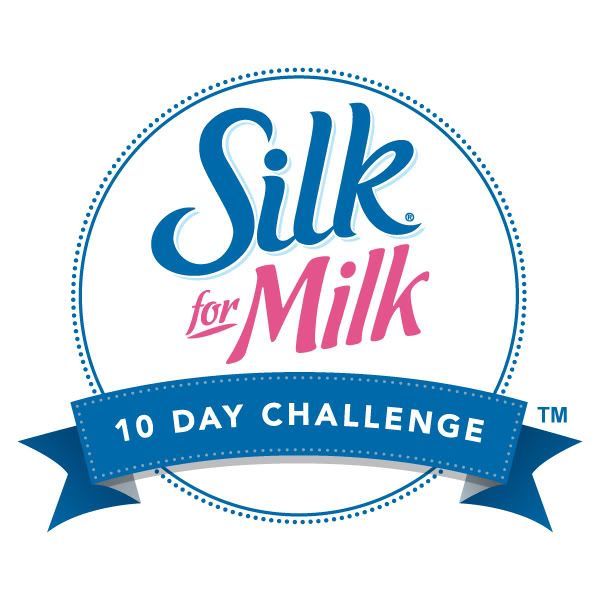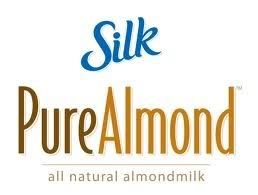 Who needs a little pick me up? Try this latte with Silk instead of milk! It's smooth, creamy has a great nutty flavor and is a little thick, the kind that leaves a little 'stache! Mmmm! This latte ends my mini Silk for milk Challenge, since this half gallon lasted me through all
these
Silk recipes. Don't forget to
enter my giveaway
on Day 1, where you'll have the chance to win FREE Silk and a Chicobag for eco friendly shopping!
Silk Baking tips:
-Like dairy milk, almondmilk will scorch if cooked at too high a temperature and can form a skin when heated. Stir constantly and use moderate heat for best results.
-Using almondmilk in your favorite baked good recipes may slightly affect the baking time. Check the oven a few minutes earlier than the time listed in the recipe.
Silk Mocha Latte
1 cup Silk Pure Almond Vanilla
2 shots espresso or 1/2 cup strong black coffee
1 tablespoon chocolate syrup
1-2 drops almond extract
(I used vanilla)
In a small saucepan heat Pure Almond to a simmer. Add coffee and syrup and heat for 1-2 minutes until hot. Remove from heat, stir in extract and pour into your favorite mug. Enjoy.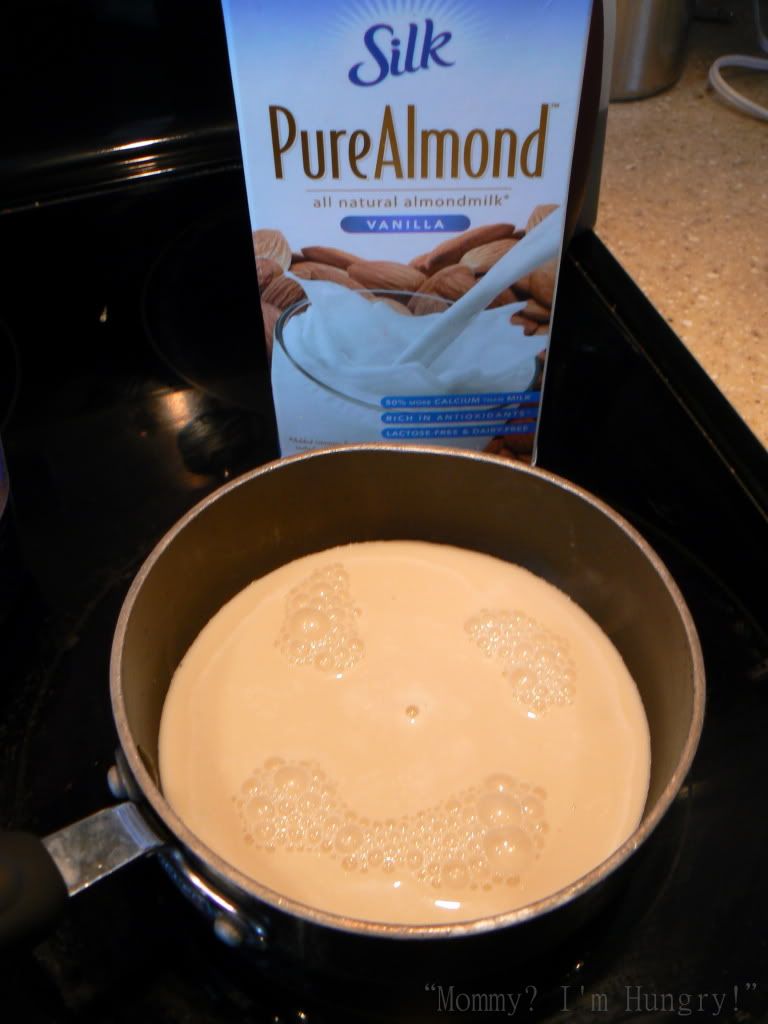 A happy Silk Mocha Latte!
I wrote this review for "Mommy? I'm Hungry!" about Silk. I received free product to keep for this review from Silk. All opinions for this review are that of myself & family. Product info & stock images provided by PR or Co.