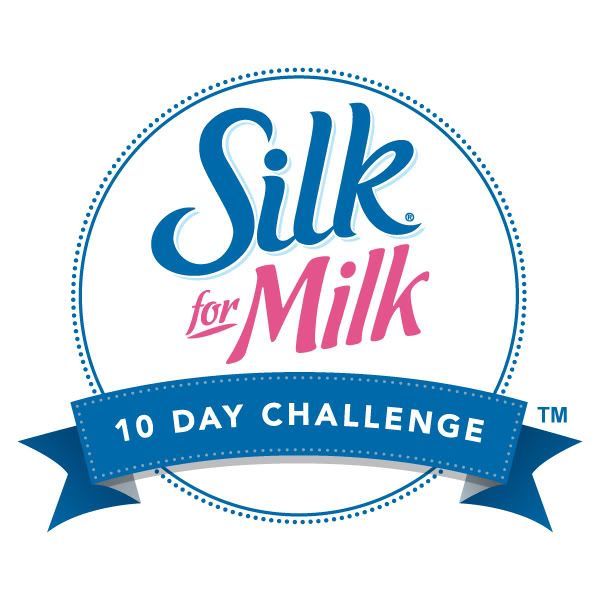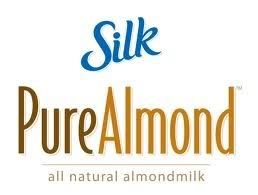 Try Silk and say goodbye to milk. Switch to Silk and discover the difference wholesome nutrition can make. With this baked french toast recipe you'd never know the difference! I made this for our Day 3 Silk for milk challenge breakfast. This one you start the night before so the bread will soak up all the flavorful egg silk mixture. When it bakes, it puffs up and becomes this soft delicious french toast, similar to a bread pudding. If this seems familiar, it's because it's about the same recipe I used for my brunch, I just swapped out the milk for silk! The kids loved this!!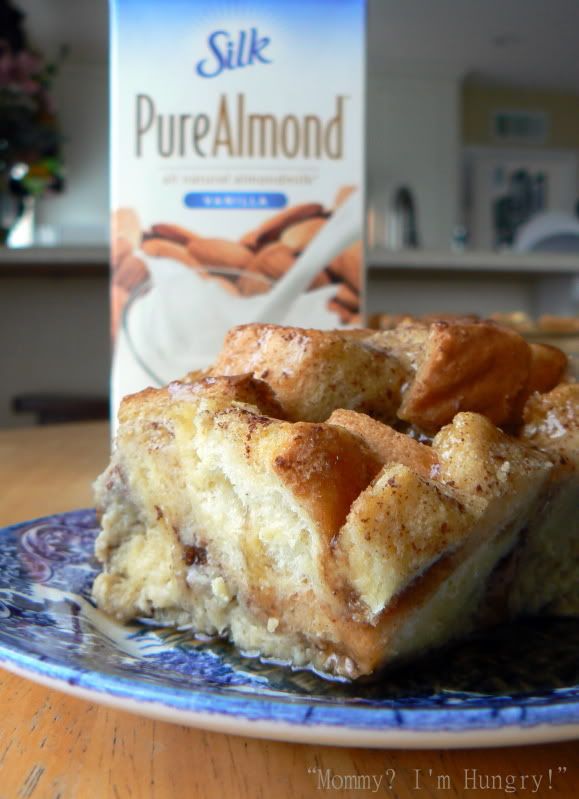 Silk Baked French Toast
(half this recipe for an 8x8 dish)
12 slices day old french bread loaf (sliced 1" thick), cubed (I used thick texas toast bread)
5 eggs
2 1/2 Cups Silk Pure Almond
1/2 Cup packed brown sugar
1 tsp vanilla
1-2 tsp. cinnamon
1/2 tsp nutmeg
In a bowl, whisk eggs, milk, brown sugar, vanilla, cinnamon, nutmeg and creamer; set aside. Placed bread cubes in a greased 9x13 baking dish. Pour egg mixture over all in pan (the bread will absorb most of this by morning). Cover and refrigerate for 8 hrs or overnight. Bake covered at 350' for 40-55 mins. then uncover and bake 10 minutes more. It may take longer because it was chilled before going into the oven, and if it seems to still be wet, let it bake a bit more until the liquid bakes up.
Enjoy!
Silk Baking tips:
-Unless specifically directed by your recipe, avoid adding acidic ingredients like sundried tomatoes or lemon to almondmilk; they can cause the mixture to curdle.
-Since Silk Pure Almond Vanilla almondmilk is lightly sweet already, you reduce the sugar in any dessert recipe by one third to one half when using this product, with no sacrifice in flavor.
Head on over to
my Day 1 post
to enter my Silk giveaway!
I wrote this review for "Mommy? I'm Hungry!" about Silk. I received free product to keep for this review from Silk. All opinions for this review are that of myself & family. Product info & stock images provided by PR or Co.